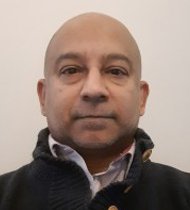 Mark Aruliah
Senior Policy Advisor, Elliptic
Catarina Veloso
Regulatory & Compliance Senior Associate, Notabene
The Financial Action Task Force's (FATF) Travel Rule was passed into UK law on July 21st 2022, when the UK published the Money Laundering and Terrorist Financing (Amendment) (No.2) Regulations (MLTFR 2022) and introduced Travel Rule obligations to UK VASPs. Following a 12 month grace period the law will be enforced from September 1st 2023.
As understanding and complying with this legislation is complex, CryptoUK has formed this working group to educate our members on the requirements, share insights and best-practice, and engage with the industry's policymakers and regulators on this topic. 
To date the group has: 
The working group is now in the process of responding to the JMLSG's consultation on its draft Travel Rule Guidance. 
Participation in working groups is a CryptoUK member benefit. Please click here to express your interest in joining this group.