Summary of CryptoUK Advocacy at Conservative Party Conference October 2023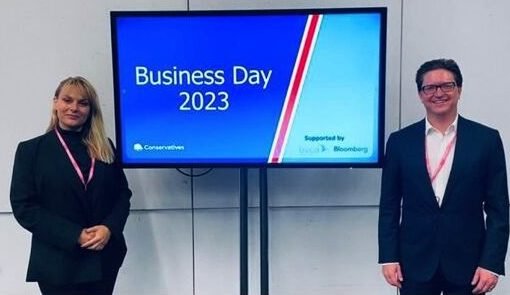 From 1-4 October 2023, the CryptoUK team attended the Conservative Party Conference in Manchester to engage with key decision-makers and contribute to a number of important policy discussions relating to the UK's crypto and digital asset industry. CryptoUK participated in two key forums and many bilateral meetings with influential MPs, staffers and policymakers throughout the 4-day conference. 
SME Day – Sunday 1st October
On Sunday CryptoUK attended the SME Day – a series of roundtable discussions with SME business leaders and Government ministers focused on the importance of small businesses to the UK economy and the Government's growth plans.

Our NED Ioana Surpateanu participated in the 'Unlocking SME Growth Through Digitisation' policy roundtable with Minister for London Paul Scully, where they explored the path to creating a clear Web3 strategy and including Web3 in the critical tech scheme.
The team also met with various SME business leaders and entrepreneurs to share insights on how Web3 can empower businesses to improve operational efficiency, innovate and thrive. 
Business Day – Monday 2nd October
CryptoUK also participated in the Business Day – a full day of meetings with the Conservative Party's top ministerial team and advisors on a range of topics relating to the industry. 
This forum provided the CryptoUK team with the opportunity to put our members' questions directly to key decision-makers and network with cross-industry business leaders. The day was highly successful and saw the CryptoUK team meet directly with a number of target ministers including:
Andrew Griffith MP – Economic Secretary to the Treasury

Kevin Hollinrake MP – Minister for Enterprise, Markets and Small Business

Franck Petitgas – The Prime Minister's Special Adviser on Business and Investment

Douglas McNeill – Chief Economic Adviser to the Prime Minister

Paul Scully MP – Minister for Technology and the Digital Economy
CryptoUK also attended a business lunch event with the Prime Minister Rishi Sunak and other industry representatives, as well as participating in additional sessions with:
The Chancellor of the Exchequer, Jeremy Hunt

Lord Dominic Johnson, Minister for Investment

Michelle Donelan, Secretary of State for Science, Innovation and Technology
Advocating for our members and industry
Throughout all of these discussions, CryptoUK was able to raise the current and potential positive contribution of the crypto and digital asset industry to the UK directly with Ministers.
In addition the team highlighted the need for the Government to foster innovation and growth by better supporting the industry through investment and the continued creation of balanced and proportionate regulation of the industry.
CryptoUK was also able to directly raise key challenges and barriers to the UK achieving its vision to be a global cryptoasset technology hub. Specifically the need for urgent action over access to bank accounts and basic financial services, including concerns over recent decisions by banks to limit or ban crypto transactions for their customers. 
CryptoUK also raised issued related to the of registration of crypto firms in the UK, pending stablecoins regulatory regime, financial promotions, Travel Rule and the need for regulators to be properly equipped to deliver on their responsibilities in these areas.
Next steps
All of the Ministers CryptoUK spoke to were engaged, listened to industry's concerns, and said they would raise them in Government.
CryptoUK will be following up with all Ministers to continue to advocate for our industry and expand on our discussions at conference. We will involve our members in these bi-lateral discussions wherever relevant. 
If you are not yet a member of CryptoUK and would like to join our community and contribute to our advocacy, please contact us.